As our client, you will have a team of highly qualified professionals working for you to provide you with the best coverage for you, your family, or your business. Building a long-lasting relationship with our clients is our number one priority.
Keith Beausoleil
CPCU, President
As a dedicated insurance professional and agency owner, Keith Beausoleil is ready to help you with your personal or commercial insurance program. Keith Beausoleil is a graduate of Bryant College, holds a CPCU designation, and has worked in the insurance industry for over 26 years. Keith comes from the insurance carrier side of the business where he worked for Liberty Mutual as a premium auditor, middle market underwriter, and national market underwriter. Keith left Liberty Mutual after 10 years to start a new insurance agency in 2005. Because of Keith's 25 plus years in the insurance industry, he is uniquely qualified to work on any size commercial insurance program in the state of NH.
As a local independent agent, Manchester resident, and NH native, Keith Beausoleil knows many NH families and businesses. He can help you with your Auto, Home, Umbrella, Life Insurance, Multi-Family or Income Property, Condo, Renters, Boat, Snowmobile, Motorcycle, ATV, RV, and Commercial/Business Insurance needs.
Outside of work, Keith is an avid runner, cyclist, and beekeeper. When the season changes Keith spends time with family snowmobiling all over NH or skiing in the white mountains.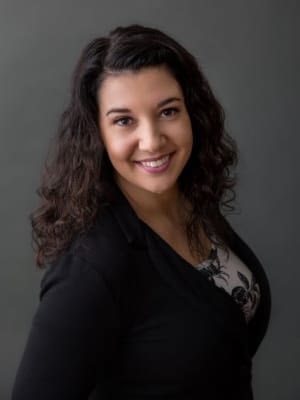 Ashlyn Fernandes
Commercial Lines Account Manager
Ashlyn Fernandes joined Fortified Insurance Agency in April 2020. She is one of our Commercial Lines Account Managers and comes to Fortified with seven years of diverse insurance experience. She holds two insurance designations, recently completed her Bachelors Degree, and is working on her AAI designation.
Although you might not ever know it, Ashlyn works full-time remotely from her home in western NH. She thoroughly enjoys working with our clients by phone, email, and video conference. Contact her for assistance with your policy changes, billing questions, certificate requests, new policy requests, and renewal reviews. As a commercial account manager she can assist you with any of your commercial insurance needs!
In her free time, Ashlyn enjoys spending time with her family and friends riding RZR's throughout New Hampshire. When she's not riding, Ashlyn enjoys making custom crafts, hosting get togethers with family and friends, and spending time with her husband, son and three poodles.
Catherine Kibbie, ACSR
Licensed Personal Lines Customer Service Representative
Catherine Kibbie joined us in late December 2019. She brings with her 19 years of insurance experience to Fortified Insurance Agency. Currently living in New London NH, she originally hails from Cornish, NH. In the midst of raising her three wonderful children, she began her insurance career at McCrillis and Eldredge Insurance in Newport NH in 2002. During that time, she refined her insurance knowledge by earning her Accredited Customer Service Representative designation.
Catherine works remotely from her home in New London most of the days of the week and she does spend one day a week at the office in Manchester. If you're looking to meet with Catherine, it's best to schedule and agreeable time and day beforehand to ensure she is in Manchester to see you. Catherine is well versed in all aspects of Personal Lines insurance and takes great pride in building trusting and long lasting relationships with her insureds. By listening to their individual and specific needs, she is extremely effective in educating her insureds about all of their coverage options.
In her free time Catherine enjoys spending time with her family and friends as well as cycling, golfing, kayaking and traveling to tropical beaches.
Carla Bonanno
Personal Lines Account Manager
Carla Bonanno is a Personal Lines Account Manager. Her role is primarily focused around servicing our existing clients by answering questions, providing alternative quotes at renewals, or quotes for newly requested coverages. She brings over 30 years of experience to the agency and has previously worked at Amica and most recently at Appletree Insurance Agency in Windham, NH. Carla does have an extensive history working in claims departments so she is excellent with coverage and claims scenarios.
Like a lot of folks in southern NH, Carla moved here from Massachusetts and has been a NH resident for the past 22 years. When Carla is not in the office, she enjoys working out and time away in Maine with her family.
Team Fortified since 2014
Cheryl Latulippe
Personal Lines Account Executive
Cheryl Latulippe brings over 25 years of insurance experience to our agency. She previously worked for companies like Nationwide and other independent agencies like ours. Cheryl enjoys working with new clients and especially new home buyers and anyone that appreciates spending time to review coverages detail to truly understand their coverages. She specializes in all forms of personal insurance like homeowners, condo, renters insurance, master-condo, automobile, umbrella, motorcycle, ATV, boat, PWC, snowmobile and more.
Cheryl lived in southern NH for the past 15 years and really enjoyed being a part of this close-knit community. Recently, Cheryl's family had an opportunity to move to southern TX and they went for it. Cheryl works from her TX home and does everything she used to do here in Manchester at her home office. A lot of what an agent does takes place over the phone and email so we can use technology to be close to clients even when we're 1,000 miles away! Clients can still come to the Manchester office to talk with and see Cheryl over Skype and Facetime. In her free time, Cheryl enjoys being home when her daughter gets off the bus, running, and spending time with her family doing fun outside activities (when it's not too hot, HA!).
Team Fortified since 2013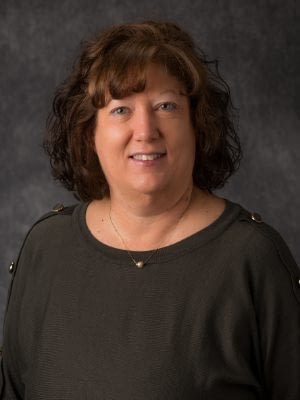 Debbie Ventre
Administrative Manager
Debbie is our Administrative Manager in the office. She provides support for both the Commercial & Personal Lines Departments with mailings, answering phones, processing customer payments and yes, those phone calls to folks who might be a little tardy with getting their payments in on time…she just wants to make sure your policies don't cancel for non-payment. So please don't shoot the messenger!
Debbie comes to us with over 20 years of insurance experience from both the agency and company side, working as a Customer Service Representative and Personal Lines Underwriter for Travelers Insurance Company and Concord Group Insurance Company (one of our fine carriers that we offer).
Debbie relocated from New York to New Hampshire 35 years ago when her husband was stationed at Pease AFB in Portsmouth, NH. Debbie is a four-season fan with Winter and snow taking first place. In her free time, Debbie enjoys spending time with her family & friends as well as traveling, gardening, attending live concerts, snowshoeing, cross country skiing and boating on Squam Lake.
Team Fortified since 2013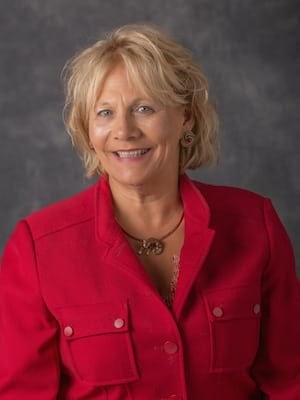 Kathy Sousa
Commercial Account Executive
Kathy Sousa has spent her entire career working for independent insurance agencies and specializes in insurance for all kinds of businesses. She joins us most recently from Santo Insurance, Cross Insurance, and Infantine Insurance in the southern NH area.
She brings her depth of experience to the agency (let's just say it's over 30 years), but most importantly to the clients we serve whether working with new clients or existing clients. Kathy uses a consultative approach to design customized insurance programs suited for each client's individual needs.
Kathy says, "I work with my clients to identify the exposures that can lead to financial loss. Once identified, we can determine the best methodology for protecting the client by transferring risk, retaining risk, managing risks, or reducing and eliminating others."
Her specialties include Worker's Compensation, Buildings and Business Property, General Liability, Professional Liability (E&O), Umbrella & Excess Liability, Commercial Automobile, Inland Marine, Employment Practices, D&O/Management Liability, Bonds, Builders Risk, Health and Human Services and Not-For-Profit Organizations, and Distressed or Vacant property.
When Kathy is not meeting with her clients, she enjoys time with family, the beach, volunteering, the beach, gardening, the beach, reading, the beach, birding, the beach, traveling, the beach, and long walks with her pup, Raylan. Yeah, she likes the beach!
Team Fortified since 2018
Kimberley Murphy
Licensed Customer Service Representative
Kim Murphy is the agency's Licensed Customer Service Representative. Many folks will likely think Kim is our receptionist since she sits in the front office and you'll most likely see her first when you stop by. But, she is an insurance agent that can take care of your payment, file your claim, issue ID cards, make a policy change, quote new coverage, issue you a new insurance policy, and provide answers to your insurance questions. Kim's background includes over 15 years of insurance experience including handling claims for Crum & Forster and most recently worked at Farm Family Casualty Insurance Company in Westford MA.
Kim moved from Massachusetts and has lived in New Hampshire for the past 17 years. When Kim is not working she enjoys singing, spending time with her family, and looking forward to the summer to go hiking, kayaking and boating on the lake.
Team Fortified since 2015
Lynn Lavallee
Licensed Agent – Personal and Commercial Lines
Lynn Lavallee joined us in March 2018 from the Elliott Insurance Agency in Goffstown, NH. She's also worked for Nationwide and Davis & Towle. Lynn specializes in working with new clients for any kind of insurance for their businesses. She enjoys getting to know you and creating an insurance program that protects you when it matters the most. Lynn brings an additional 24 years of insurance experience to Team Fortified and she looks forward to advising you on your new insurance program.
When Lynn is not meeting her clients, she is highly involved in local youth sports with her family. She also enjoys volunteering in the school system. It's all about the kids! Or it's all about driving them around!
Mike Correa
Commercial & Personal Lines Account Executive
Mike Correa joined Fortified Insurance Agency in October 2022. Mike has a bachelor's degree from the University of Massachusetts and his master's degree from Boston College. He brings over 13 years of insurance experience built on a strong background in sales, marketing, management, and customer service.
Mike specializes in working with his clients to find the right coverage for their personal and business needs. He enjoys working with home buyers during the purchase process, as well as assisting commercial clients in creating an insurance program that works best for them.
A native of Massachusetts, Mike has lived in the Lake Sunapee region for the past 20 years. He and his family reside in Sunapee with their new puppy. In his free time, Mike enjoys being with his family and friends, as well as coaching youth sports, spending time at the lake, and traveling.
Nancy Milliard
Nancy does our business insurance appointment scheduling for Kathy, Lynn, Keith, and Patrick. In case you've talked to Nancy on the phone, no, she is not an overzealous telemarketer. She is an extremely high-energy soul that loves talking to people and while she is on the phone she puts out more wattage than the power plant in Seabrook! It's not an act or a phone persona…stop by the office to meet her and find out for yourself (just plan on at least an hour for a visit though!).
Stacy Barilone
Licensed Commercial CSR
Stacy joined Team Fortified in September 2021. She came to us from Elliot Insurance Agency where she learned both personal and commercial insurance in her seven year tenure with that agency. At Fortified Insurance Agency, Stacy is working with business clients to support their operations; billing, claims, certificates, renewals, coverage reviews and more. She is also full-time student pursuing a Bachelor's Degree in Marketing & Communication at Granite State College. Stacy is an avid supporter of the NAMI New Hampshire community through donations and participating in their special events and fundraising. When Stacy is not at work, she enjoys documentaries, fishing the Piscataquog River, camping, kayaking with her family, and spending summer holidays on Cape Cod with family.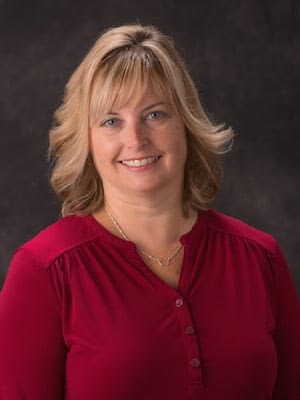 Susan Mastroberte
Personal Lines Account Manager
Susan Mastroberte joined the Fortified Team in September of 2019 adding another 20 years of insurance experience to the office. She most recently worked at Risk Placement Services(RPS) working on E&S polices, and previously for Concord Group and other independent insurance agencies. Susan enjoys developing relationships with her clients and working with them to provide the best insurance protection for their personal needs.
Susan grew up in New Hampshire and has lived here most of her life.
When Susan is not in the office working with clients, she enjoys watching her twin daughters perform in musicals and playing with her black lab, Samson. Susan enjoys watching the Celtics and Patriots and vacationing at the Outer Banks, NC.